Design and function revive a 100 hundred year old home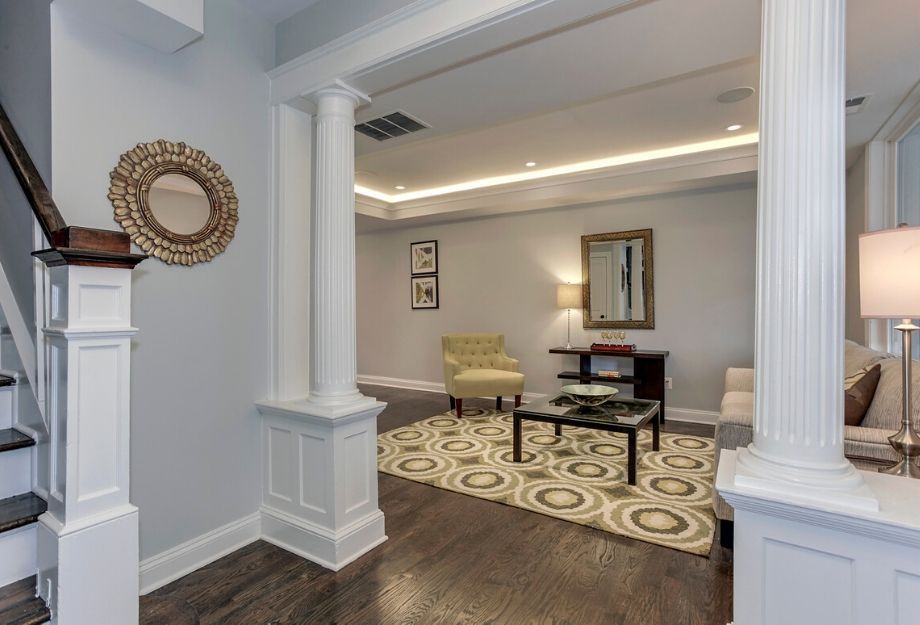 PROJECT OVERVIEW:
Our team honored this 100 hundred year old home's roots and accentuated the it's "good bones" with modern design. Retaining original details such as exposed brick and reclaimed wood columns, this home now enjoys well designed and large living spaces. Additional windows, made possible with a new cathedral ceiling, illuminate the master bedroom while modern lighting and tray ceilings brighten the first floor, accentuated by warm natural wood floors. A New Orleans-style double porch balcony brings the outside in as does the spacious rear deck. 
NEIGHBORHOOD: Petworth
---
Do you like what you see? Take a look at other Blue Star homes and drop us a line.

Happy People
Blue Star came in on budget and ahead of a very, very tight and critical schedule. We highly recommend them to anyone considering a renovation.
Everything is looking really great! We are loving the place and adjusting to having all of this extra space. It's awesome!!
Eric and Christal have a good sense of what makes a comfortable home. They were able to merge tasteful design aesthetics with functional spaces in order to modernize a 1950's tract house into a custom residence.
Really impeccable work! My style is hands-off so I wanted Blue Star to make suggestions and most of the choices for me on design, kitchen appliances, features, lighting, etc…I would highly recommend them!
When you buy from Eric and his team, you can rest assured that they will address problems your inspectors couldn't see.
Blue Star loved the architectural and design challenges I handed them, and each time I came up with a new idea, they were driven to figure out the best way to deliver.