Taking the Journey
Every homeowner shares the same aspiration — to wake up each day in a home that reflects their style, supports their lifestyle and provides comfort for their life.
Blue Star architects, designers and project managers have a well-honed process with checkpoints along the way that ensure your home exceeds your dreams when you move in. We guide you as you make decisions early in the process to keep things on track and moving smoothly from the start through the construction process.
From design to completed construction, our proven approach is focused on ensuring that you have a smooth experience throughout the process and are able to live better for years to come in your home.
Attention to the details are important to us. We take care of the details so you don't have to — staying on top of design iterations, working through city and neighborhood constraints and permitting as well as managing all the details from start to finish. We're experienced working with historic structures, tight spaces and idiosyncrasies of older homes as well as new home construction. Our experience will help create a home that is not just spectacular, but also welcoming and functional so that you can live better.
Transparency and communication are among our guiding principles. Our clients are kept fully informed throughout the entire design and construction process. We place a premium on building quality relationships from the first consult to the day the punch list is complete and beyond.
Consultation
Nice to meet you!
In our first meeting we will ask questions and discuss with you your hopes and dreams, learn about your lifestyle and assess any potential limitations to the scope of the project. We will pose the right questions and offer budget insight that's informed by decades of experience with residential home building. We'll also schedule a visit to see existing conditions, take pictures and measurements, and hone the scope of the project.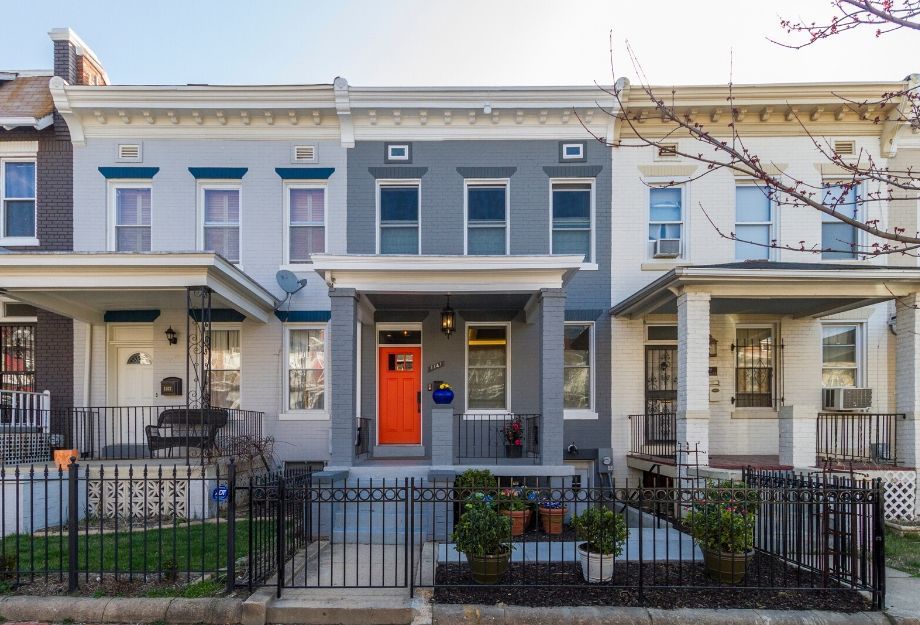 Design
Dare to dream big.
Our renovations, additions and remodels are designed to achieve your goals and blend architecturally with your original structure. We begin by getting to know you and analyzing the structural, mechanical, electrical and plumbing systems to determine the appropriate approach for your project to achieve your goals as well as improve the comfort and efficiency of your home.
You'll meet with our design team to ensure we know intimately your most ambitious dreams, lifestyle, design preferences and, of course, budget. We ask a lot of questions. We'll brainstorm solutions and present detailed options for your home that reflect who you are and offer solutions to everyday problems. We'll guide you through making decisions that are both stylish and timeless and offer suggestions that add value to your investment.
Once we have your approval on the design, we'll ensure that all necessary documentation for permitting is provided and submitted to Department of Consumer and Regulatory Affairs. We'll manage the permit application through the process to ensure any questions or issues are resolved efficiently and correctly. Keeping you informed along the way. As the permit moves through the approval process, you meet with the design team to begin selecting interior finishes, fixtures and materials. We'll also provide a detailed construction budget and contract.
With Blue Star leading the design and construction of your new home, you can expect a level of service, craftsmanship and client experience that is truly worthy of your investment. We manage every angle from design to completion and, as a result, deliver exceptional design and quality while staying on-budget and on-time.
Throughout the process, one of our main goals is to always keep you in the know. You'll receive weekly updates on the progress of your home, and we'll also schedule meetings to discuss the design. As far as what happens before we dig, we outlined what you can expect below:
Initial Meeting + Consultation
Design Agreement & Deposit
Begin Design
Finalize Design + Permitting Documentation
Permit Submission + Management
Begin Selecting interior finishes, fixtures and materials
Sign Build Agreement
Sign Off on Selections + Final Budget
Begin Construction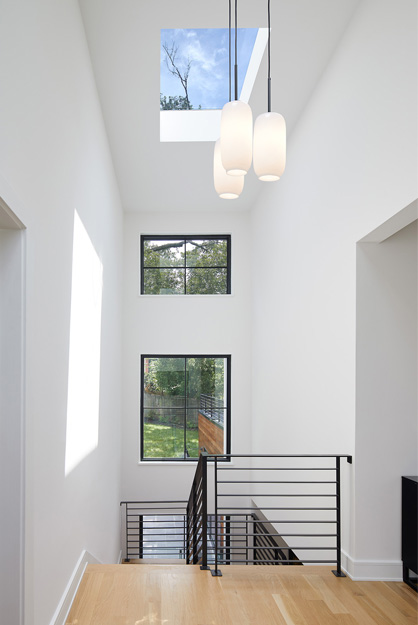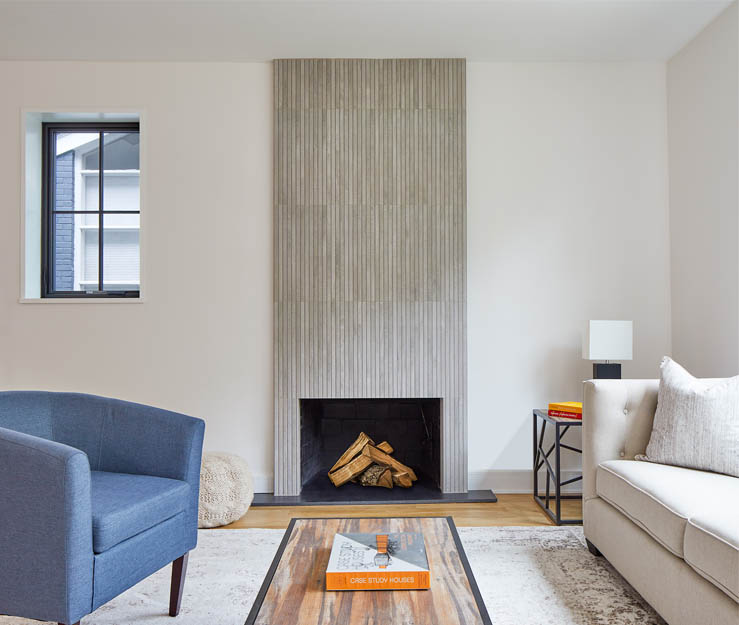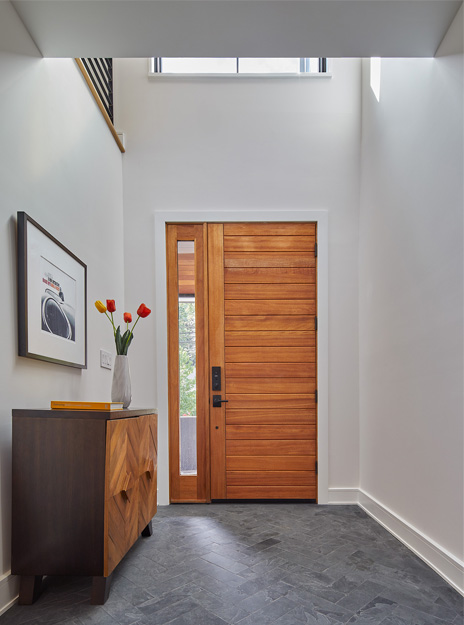 Construction
Getting it done the right way.
Design/Build ensures a single point of responsibility and seamless integration of design and construction. Having all project resources on one team means that as they rise, challenges can be prioritized and resolved in minutes.
Every project gets our full attention, regardless of size. During construction, our entire crew places emphasis on keeping pace with the project timeline, maintaining a pristine work area, and representing Blue Star well in the neighborhood. One project manager will serve as your point person during the construction phase and another team member is tasked with touching base with you every few weeks to gather any feedback and concerns.
Throughout the process, we'll ensure that you're in the know. We're committed to providing regular, transparent communication from initial design to completion.
You will receive weekly updates on the progress of your home, the schedule for the week ahead and we'll also schedule times for several walk throughs during construction.
Completion
Getting to the finish line.
As construction winds down we'll be planning for the project closeout. We will walk through the house with you and note any details that need attention and provide a timeline for wrapping up those last details. We'll make those corrections and changes quickly and then present our warranty book that details how you're home works, warranty manuals and the process should problems arise. We have a protocol to work through potential warranty-related issues in a timely manner to ensure our customer service promises do not end once we hand you the keys.
Warranty
Peace of mind and enjoying your new home.
We stand behind our work and provide a one-year warranty on all construction. We will also provide manuals and warranty documentation once the project is completed to help you work with product suppliers on any issues you may encounter.
Our step by step design and build process ensures that you get a home that you'll love. Our reputation for quality, integrity-driven work is reflected in our client's testimonials, repeat business, and referrals.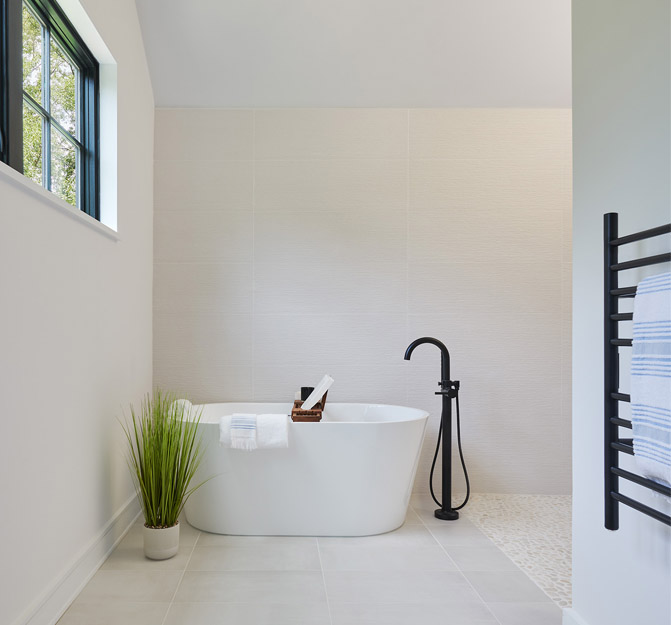 Happy Clients
The Blue Star team made the stressful process of a home improvement project very easy, affordable and professional. The results are amazing and we are enjoying our home more than ever!
— The Wrights, Alexandria
Really impeccable work! My style is hands-off so I wanted Blue Star to make suggestions and most of the choices for me on design, kitchen appliances, features, lighting, etc…I would highly recommend them!
Blue Star came in on budget and ahead of a very, very tight and critical schedule. We highly recommend them to anyone considering a renovation.
Eric and his team turned the house next door to mine on Capitol Hill into a jewel box. I was impressed with his outreach to neighbors and his attention to detail. He cares about his work and it shows.
— Ed, Capitol Hill Neighbor
Overall, we can't say enough good things about the quality of our home and Blue Star's customer service and attention to detail! The house was well laid-out, design choices were clearly thought out, and no detail was left undone.
— Chris & Haley, Petworth
Eric and Christal have a good sense of what makes a comfortable home. They were able to merge tasteful design aesthetics with functional spaces in order to modernize a 1950's tract house into a custom residence.