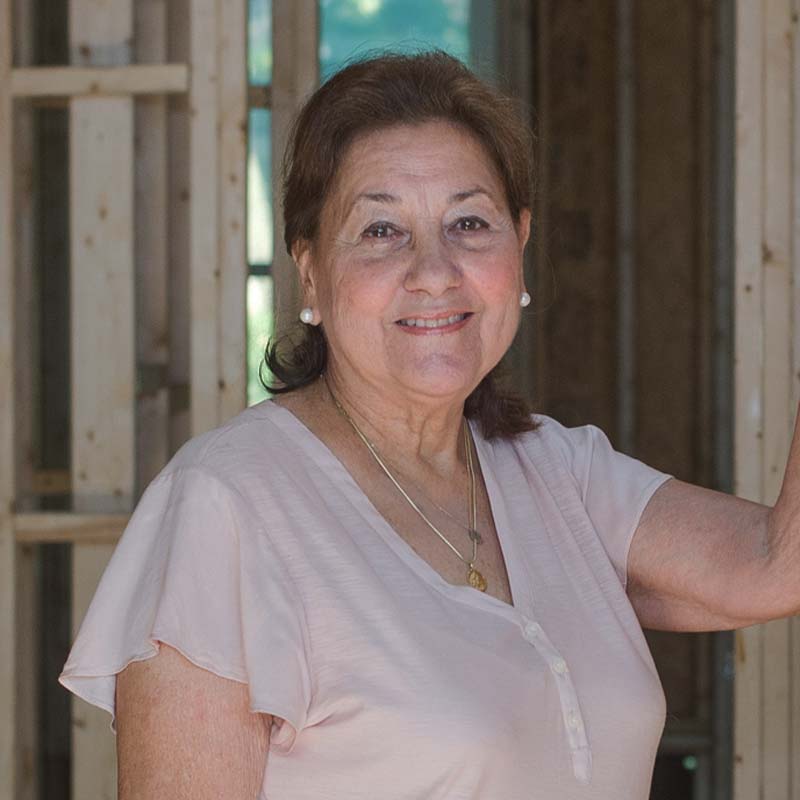 Background
For Mercedes Goetz, residential architecture is not just about how a home looks, but just as importantly, how it works. Fifty years of experience provides the groundwork for the homes she designs, but an innate understanding of how clients live informs every aspect of her designs. Discovering what makes her clients tick, how they live, what's important to them, and how they spend their free time, informs all of her designs.
After completing her training at the University of Colorado, Mercedes' career path has taken her from basic building architecture, historic preservation, commercial interior architecture, interior design, and master planning. Throughout her career, she has led teams to design spaces that measurably improve the lives of her clients as both a manager and a teacher.
Mercedes says part of the joy she finds in her work is that no client is ever the same and each job presents its own unique challenges and opportunities. She was drawn to a career in architecture by the promise of creativity and problem solving, and the opportunity to tap both her love of mathematics and art. As someone who calls herself a life-long learner, Mercedes considers her profession the perfect vehicle for acquiring new skills, be it keeping updated on methods or learning to use new materials or learning to navigate historic preservation requirements. Old homes add new factors to the 'equations' involved in problem solving and she enjoys the challenge of taking the best of the old and integrating it with the new. The richness of historic architectural features can be a design asset and she enjoys working with clients to preserve and honor the craftsmanship of their homes.
Afterhours
Designing more!