Complete makeover in Brookland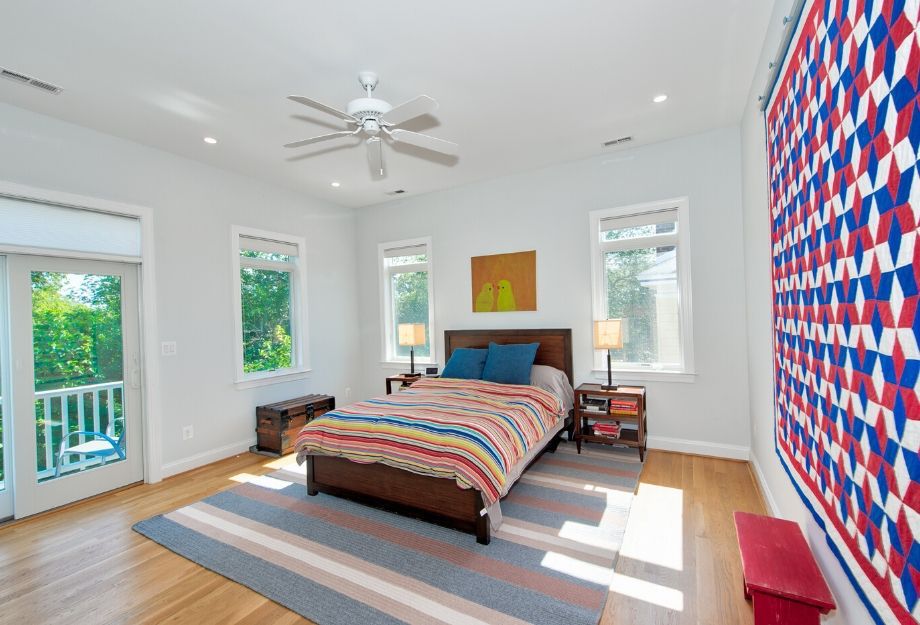 PROJECT OVERVIEW:
Having seen another of our projects, these homeowners challenged our team to help transform a run-down two bedroom, one story square box house with a small pitch roof they had just purchased into a large family home with every amenity. The home is as close as one can get to a brand new property. Having lived previously lived in a cramped house with a galley kitchen and a closed floor plan, the homeowners goal was to create spaces for their family to gather while also offering opportunities for privacy. Our team set to work designing and building their dream. The large kitchen anchors the main floor connecting to the dining and family room in an open floor plan while a small den off the main entrance offers a opportunity for quiet. Upstairs, the master includes a small balcony and generous walk-in closet along with three more bedrooms and a walk in laundry room. A wrap-around porch and unique exterior wall elevations situate the 4,700 square foot home comfortably amid neighboring homes. A sizable stone patio and wide expanse of yard can be accessed by either the large rear deck or the walkout basement patio.
NEIGHBORHOOD: Brookland
---
Do you like what you see? Take a look at other Blue Star homes and drop us a line.

Happy Clients
I'm happy to recommend the team at Blue Star…I appreciated how they operated with honesty and fairness, along with flexibility to adapt to changing circumstances. We enjoy the outcome of their work every day.
Eric and Christal have a good sense of what makes a comfortable home. They were able to merge tasteful design aesthetics with functional spaces in order to modernize a 1950's tract house into a custom residence.
The craftsmen used were excellent. We were impressed with their work and attitude and ability to creatively work around issues. The addition seamlessly integrates into the rest of the house and it's hard to believe that the new spaces haven't always existed as part of the original home.
— Capitol Hill Homeowners
Blue Star loved the architectural and design challenges I handed them, and each time I came up with a new idea, they were driven to figure out the best way to deliver.
Overall, we can't say enough good things about the quality of our home and Blue Star's customer service and attention to detail! The house was well laid-out, design choices were clearly thought out, and no detail was left undone.
— Chris & Haley, Petworth
Blue Star came in on budget and ahead of a very, very tight and critical schedule. We highly recommend them to anyone considering a renovation.