Transformation that honors the history of the house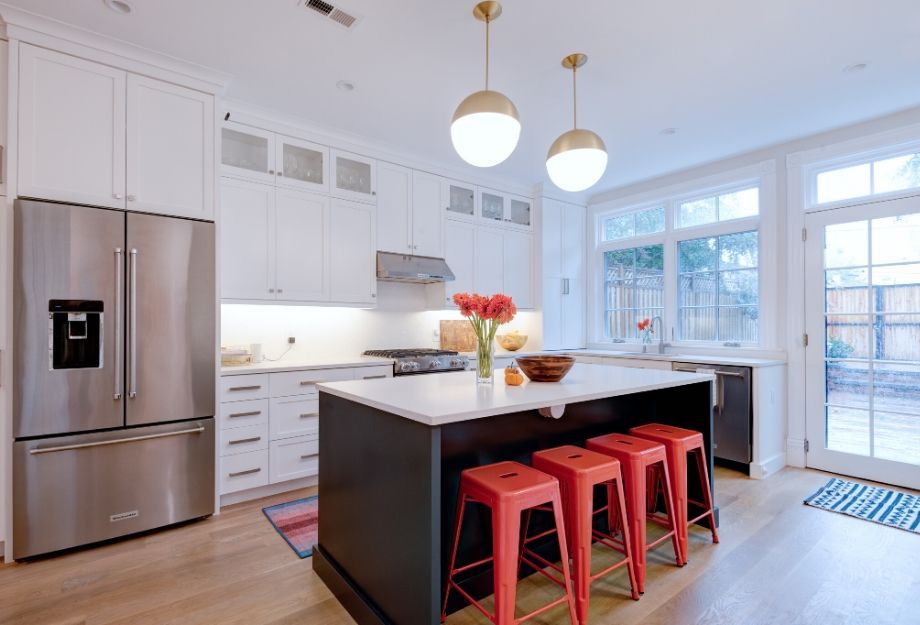 PROJECT OVERVIEW:
The owners were guided by three goals: honor the past but improve upon it, retain individual rooms and max out on storage. We accomplished all three and the family enjoys the benefit every day. This whole home remodel and addition has changed much about their day-to-day in the family hub of the kitchen, but also with an upstairs laundry, stylish and efficient bathrooms. The under-the-stairs storage options and cabinetry built around the HVAC system, despite being utilitarian, are clever solutions to their needs.
NEIGHBORHOOD: Capitol Hill
---
Do you like what you see? Take a look at other Blue Star homes and drop us a line.

Happy Clients
The craftsmen used were excellent. We were impressed with their work and attitude and ability to creatively work around issues. The addition seamlessly integrates into the rest of the house and it's hard to believe that the new spaces haven't always existed as part of the original home.
— Capitol Hill Homeowners
Blue Star loved the architectural and design challenges I handed them, and each time I came up with a new idea, they were driven to figure out the best way to deliver.
Overall, we can't say enough good things about the quality of our home and Blue Star's customer service and attention to detail! The house was well laid-out, design choices were clearly thought out, and no detail was left undone.
— Chris & Haley, Petworth
Eric and his team turned the house next door to mine on Capitol Hill into a jewel box. I was impressed with his outreach to neighbors and his attention to detail. He cares about his work and it shows.
— Ed, Capitol Hill Neighbor
When you buy from Eric and his team, you can rest assured that they will address problems your inspectors couldn't see.
Really impeccable work! My style is hands-off so I wanted Blue Star to make suggestions and most of the choices for me on design, kitchen appliances, features, lighting, etc…I would highly recommend them!