Preserving original elements with function and style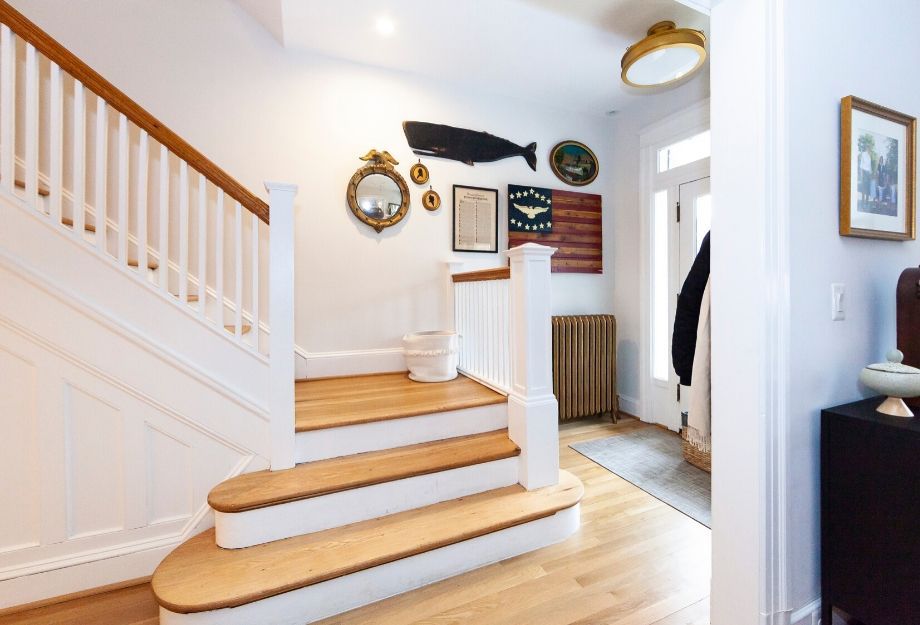 PROJECT OVERVIEW:
Project Overview
With the goal of retaining the home's character while integrating their desire for modernization, our clients had a clear vision for what they wanted to accomplish with a complete remodel and addition to their Capitol Hill home. We worked closely with them to ensure design features were tailored to their active lifestyle, accentuated with finishes that both reflect their New England-inspired tastes, and function well for everyday use. We also made sure that every storage opportunity was maximized and the family has room to stretch as their three children grow up. Taking great care, we were able to retain the original period craftsmanship of interior wood pillars, radiators, flooring features and a hand-lathed banister.
NEIGHBORHOOD: Capitol Hill
---
Do you like what you see? Take a look at other Blue Star homes and drop us a line.

Happy People
Blue Star came in on budget and ahead of a very, very tight and critical schedule. We highly recommend them to anyone considering a renovation.
Blue Star's best trait is their attitude. Everyone is unfailing polite, even when things got hard. And when things went wrong, which I fully anticipated would happen, you guys did the right thing every single time.
— Alyson & Dave, Capitol Hill
Blue Star was a great partner during our renovation. They were focused on working with our family to ensure our home was exactly what we hoped it would be during the design phase.
Eric and Christal have a good sense of what makes a comfortable home. They were able to merge tasteful design aesthetics with functional spaces in order to modernize a 1950's tract house into a custom residence.
Blue Star excelled at design and layout, craftsmanship and finish, response to feedback, figuring out creative solutions to inherent space challenges.
When you buy from Eric and his team, you can rest assured that they will address problems your inspectors couldn't see.